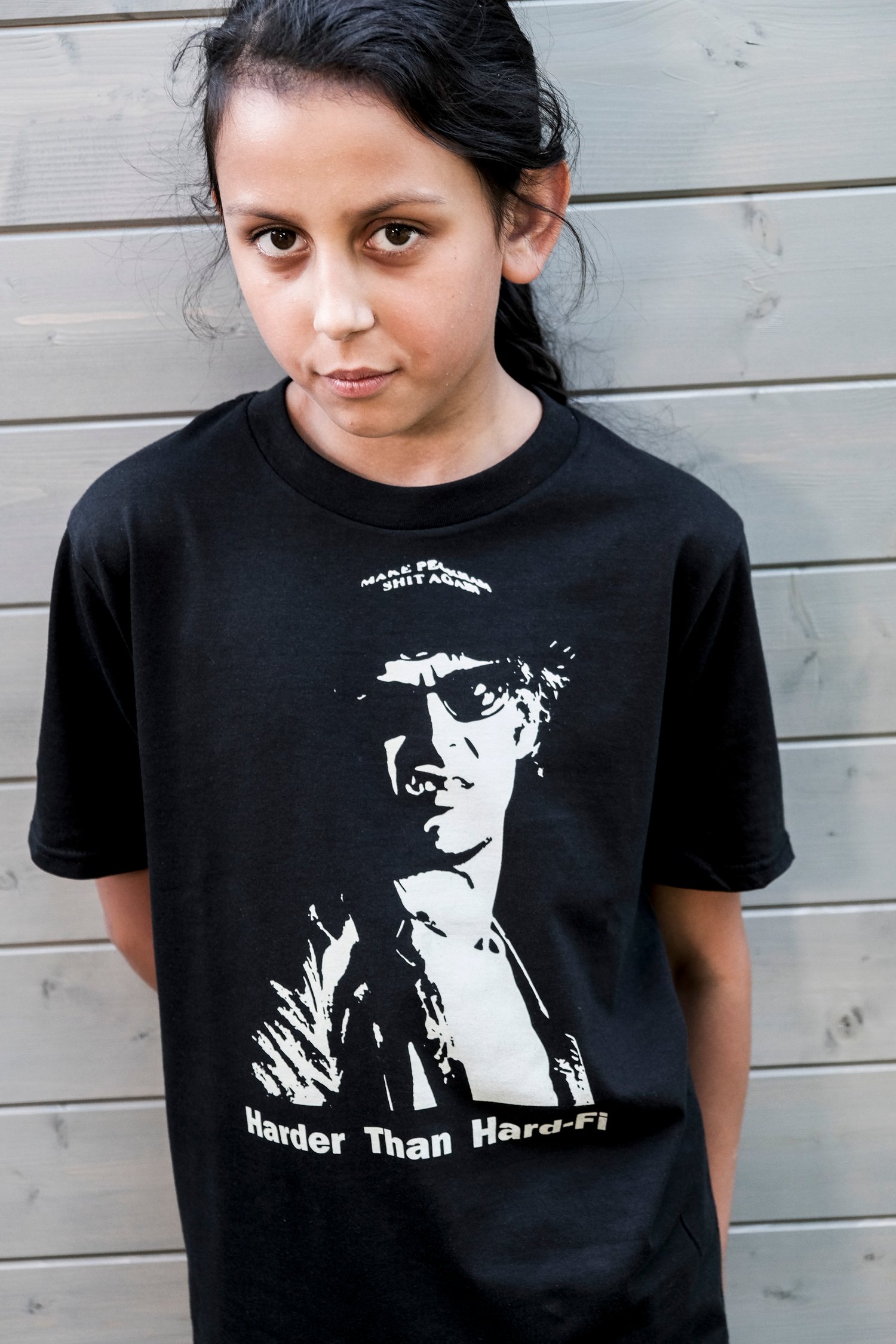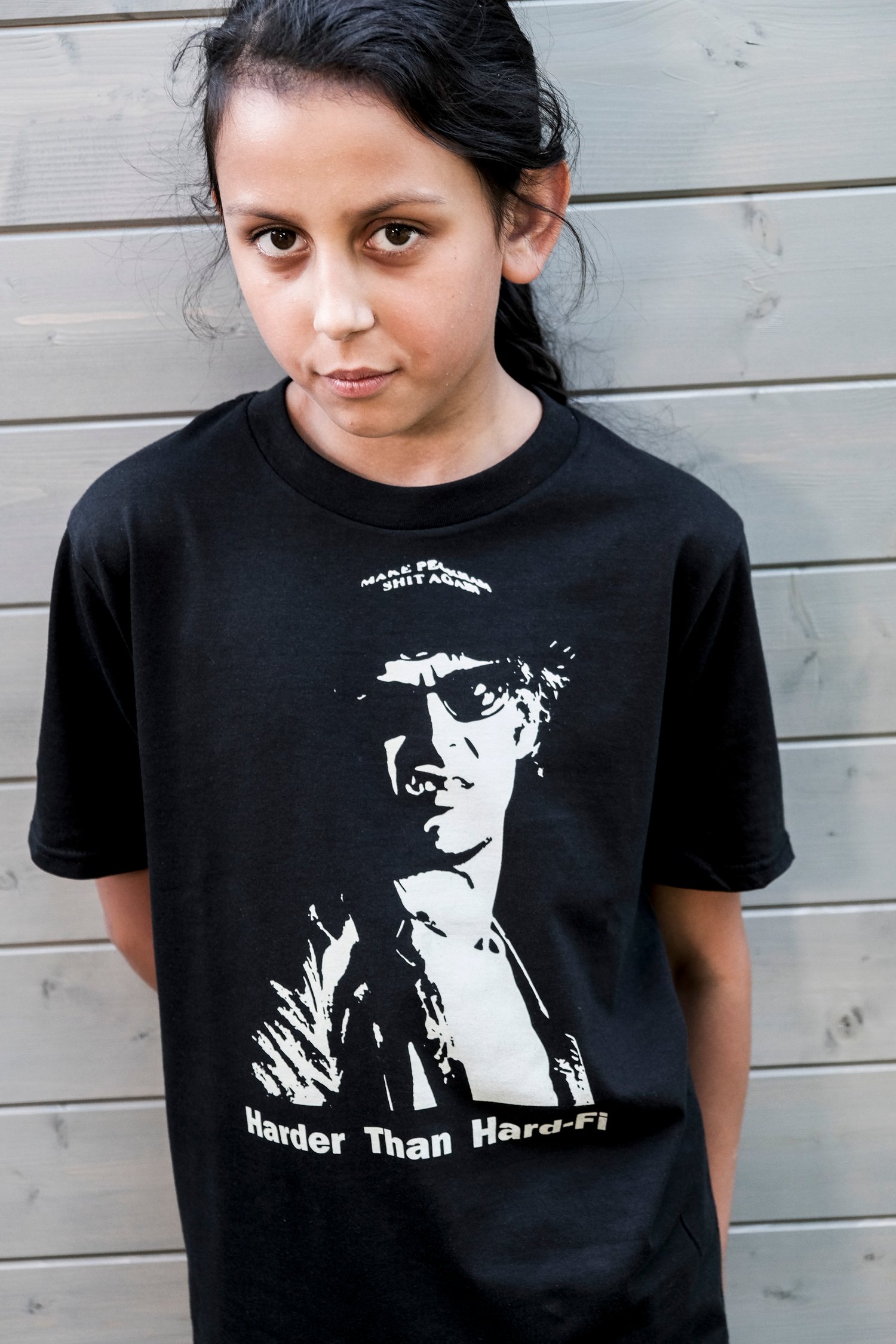 Saul Harder Than Hard-Fi Tee shirt
£18.00
Saul Adamczewski Harder than Hard-Fi Tee shirt White print on Black shirt. Image taken by Lou Smith during the FWF set at Jack Medley's Megarave in May 2019.
Printed in Peckham by the hand of Lou Smith, printer of many of the now iconic limited edition issues of South London's finest underground bands, including Warmduscher, Meatraffle, Madonnatron, Sleaze and of course Fat White Family.
For Postage outside UK, Europe is Everywhere else and All other overseas territories choose USA.